---
Thank you to the sponsor who keeps this e-journal free to the reader:
Laundry Owners Warehouse
, is a "One Stop Shop" with over 74,000 replacement parts, a full line of soap and supplies, and a wide variety of used commercial laundry equipment, all in stock and available at
LOWlaundry.com
.
Laundry Owners Warehouse
also sells new commercial laundry equipment and is a proud member of the Dexter Laundry family, "Made in the USA" since 1894.
---
I've recently had the privilege of attending and speaking at a couple of significant events in our industry.
They have left me not only reinvigorated but also convinced of the tremendous power that lies in the act of building relationships within our community and participating in laundry industry events.
First, let me share my enthusiasm for these events, including the WDF Workshop 2023, hosted by the Coin Laundry Association and the DryCleaning & Laundry Institute, and the Daniels Equipment Profit Symposium & 50th Anniversary Celebration.
These events were transformative. They allowed me to connect with new and old individuals and organizations, and I walked away with a wealth of knowledge and inspiration.
Here are my 13 points on why you should attend industry events:

1. New Business Relationships
At these events, I had the opportunity to forge new business relationships. Networking with potential partners, suppliers, and collaborators. These connections may have the potential to drive our businesses to new levels.
2. New Friendships
Laundry industry events are more than just business opportunities. They're a time to make lasting friendships. The sense of camaraderie among laundry professionals is special, and it's a support system that shouldn't be underestimated.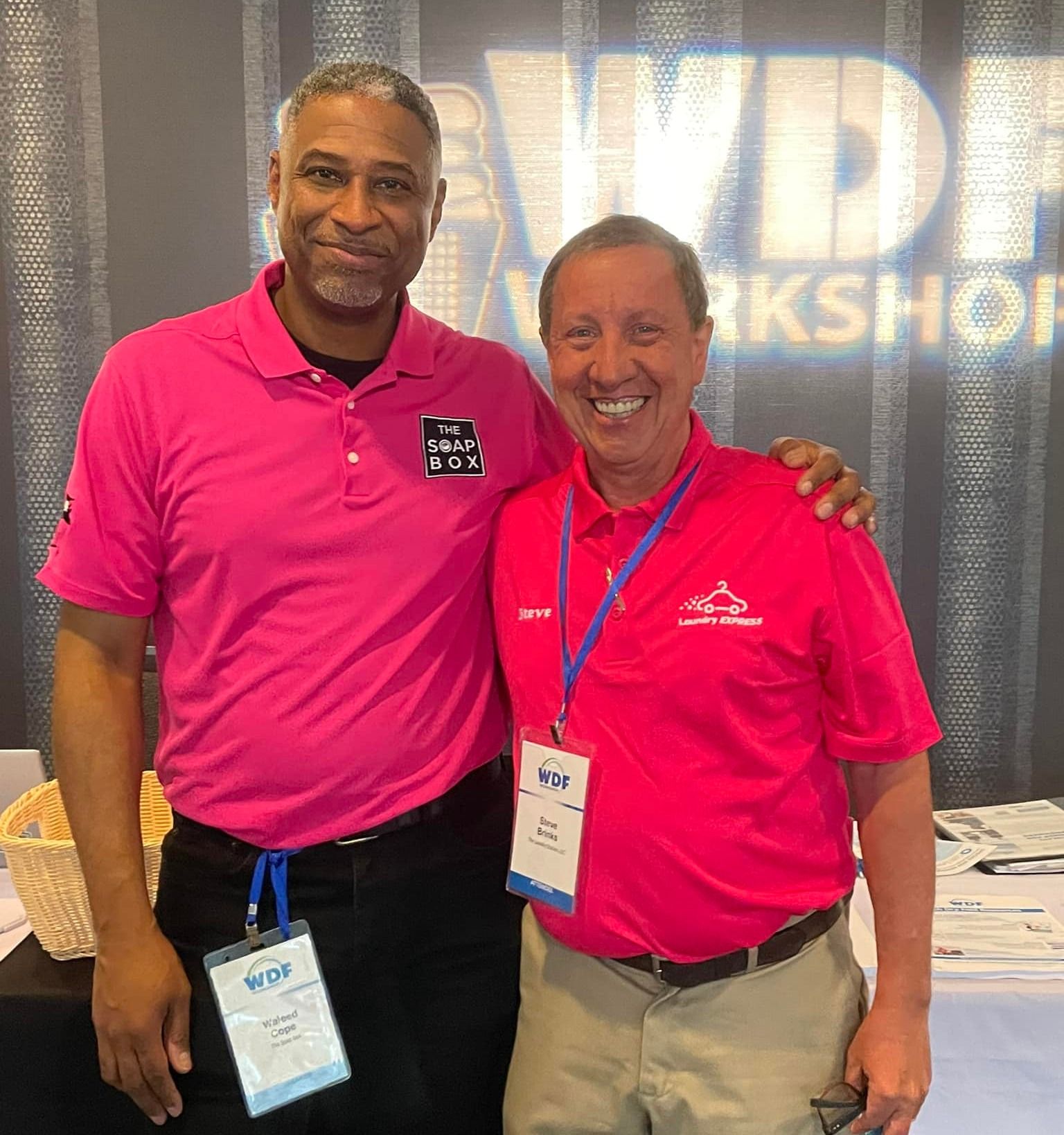 3. Learning New Business Strategies
One of the most significant takeaways was the amount of new business strategies and ideas I came across. Industry leaders shared their success stories, which left me with new ideas to implement in our laundry business.
4. Networking and Best Practices
The networking opportunities and the exchange of best practices were great. Discussing challenges and solutions with fellow owners and operators gave me fresh perspectives and insights into our industry.
5. Problem Solving
Laundry industry events provide a unique space for collective problem-solving. If you're facing specific challenges, there's a good chance someone at these events has been there and found a solution.
6. Sharing Your Knowledge
Contributing to the community by sharing your knowledge and expertise is a gratifying feeling. The laundry industry benefits from the combined wisdom of its members.
7. Staying Informed About Technology and Equipment
The industry is evolving, and staying up to date with the latest technology and equipment is very important. These events are the perfect place for discovering cutting-edge solutions and innovation.
I don't have the data yet, but I am sure there is a direct correlation between attending industry events and having a successful business.